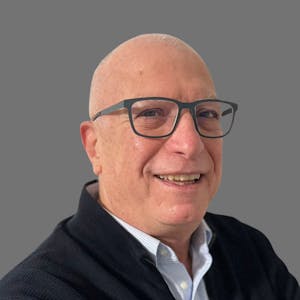 Adel Gehchan
M.D.
Director
Adel began his career in the biopharmaceutical industry 30 years ago as a Medical Information Manager. He is a multi-lingual physician with 20 years of teaching and clinical practice in Internal Medicine, Pulmonary Medicine, and Critical Care Medicine. Because of his results-orientation, he quickly progressed to the role of Head Medical Affairs in many biopharmaceutical companies in Canada. In this role, he established a Medical Affairs Department in five organizations.
He built, and managed teams of professionals with continuous training in various functions of Medical Communication, Clinical Operations, Regulatory Affairs and Medical Science Liaison. He also trained the Commercial teams to keep them updated on data that would differentiate a brand from its competitor. Having a Medical Marketing intellect, Adel contributed to the development, and implementation of National and Worldwide Medical and Marketing strategies leading to the successful commercialization of products in the fields of Immunology/ Inflammation, and Neurology (mostly in Multiple Sclerosis). He led a cross functional Team that reported and published Canadian results on real-world evidence and patient reported outcomes in patients receiving treatment with a multiple sclerosis medication; that was presented in an international congress. Through his negotiating skills Adel successfully discussed products' label with Health Canada to commercially extend a brand therapeutic benefit. He also presented and debated the unmet therapeutic needs with Private and Public Payers to facilitate patients access to therapy.
Adel established a strong relationship with thought leaders by engaging them in clinical studies, that resulted in publications of new and additional safety and efficacy data. He also involved them in continuous medical education, speakers' programs, Advisory Boards (National, Regional, and Worldwide), and Steering Committees to inform Medical strategy development and scientific data dissemination. Adel included Nurses Practitioners (NPs) in the development of patient support programs (PSP) ensuring that regional and clinic differences were properly addressed to effectively achieve the most advanced patient focused services.