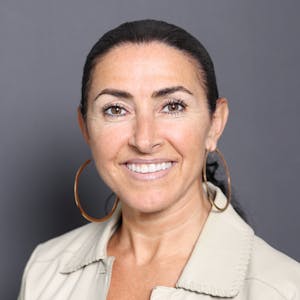 Connie Casola
Director
Connie brings over 20 years' experience from the generic pharma industry. She began her sales career with Apotex handling sales and major accounts. She later moved on to Gennium Quebec as Director of sales. Gennium Quebec later acquired Jamp Pharma where she held the position of Vice President of National Sales & Business Development and served on the executive leadership team. Her ability to thrive in an entrepreneurial/start-up environment, at developing long-term, strategic relationships and in fostering loyalty among peers and partners allowed her to successfully complete her mandate to set-up and expand the brand across Canada, making Jamp one of the fastest growing generic companies in Canada.
In September 2014, her entrepreneurial spirit and her passion for health and wellness led her to pursue a month long intense yoga teacher training. Upon her return, she acquired Yoga Tonik, a hot yoga studio, which she owns, operates, and teaches yoga. She continues to do consulting work in the healthcare industry, allowing her to combine what she loves to do most!
Connie holds a Bachelor of Commerce degree from Concordia University, majoring in Finance, and minoring in Human Resource Management and Business Law.
Areas of expertise
Trade Strategy
Corporate Strategy