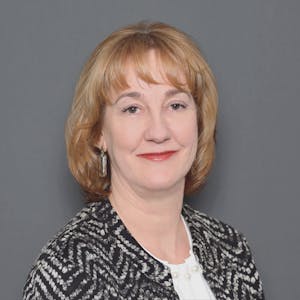 Jennifer Kraemer
CHRE, ATC
Director
With over 25 years as a Human Resource professional and executive in startups and large scale organizations, Jennifer has demonstrated a proven track record based on a solid business background. She has spent the last 5 years in the pharmaceutical biotech industry as a part of the Leadership Teams for Alexion Pharmaceuticals and Aralez Pharmaceuticals. With a stakeholder focus, she ensures alignment of business strategy and organizational objectives that drive business results.
Her breadth of global experience is related to: reorganizations, divestitures, business start-ups, system changes, mergers and acquisitions, and businesses in accelerated growth mode. Jennifer has successfully implemented that experience across a wide variety of business sectors including Pharmaceuticals, Healthcare, Technology, Software, Consumer Packaged Goods, Aerospace and the Auto Industry.
Most of her career has been focused on championing the evolution of cultures by managing growth and change in complex global organizations by ensuring that the structure and talent is aligned with business strategies.
Her areas of specialty are: Business Development, Executive Coaching, Strategy Development, Organizational Development, Recruitment and Retention, Performance Management, Mergers and Acquisitions, Change Management, Succession Planning, Training and Development.
Jennifer is a HRPA Certified Human Resources Executive and Adler trained Executive Coach.
Areas of expertise
Recent articles by Jennifer Kraemer