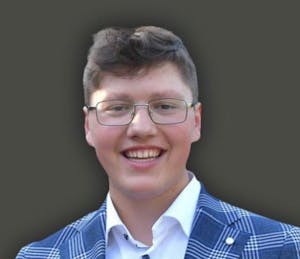 Liam Knott
Pangaea Consultant Analyst
Liam Knott joins us from the University of Waterloo, Civil Engineering program where over the past two years Liam has been enabling his academic growth while also obtaining experience in Mechanical Engineering and exposure to the Automotive industry through prior co-op terms.
We are excited to be working with Liam who has demonstrated a unique capability and experience at an early stage in his career through his leadership of an audit program on behalf of Multimatic MFG for Chrysler, as well as managing business-to-business interactions with various other automotive companies.
Liam's leadership has further proven itself through his co-representation of his Civil Engineering class with the Waterloo Engineering Society where Liam is tasked as a co-collaboration point and voice of his fellow future engineers within the Society.
Liam's strengths and passion for creating practical solutions for meaningful challenges has come from early engagements with Habitat for Humanity and an internship with ANCAM Solutions Company Ltd., an engineering firm in Oakville Ontario where Liam developed foundational skills in data analysis and management.
At Pangaea, Liam is contributing to support our analytics and trade performance platforms for clients among contributing his own creativity and thought leadership towards solutions for our operations and client needs.