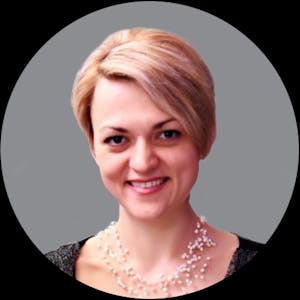 Liuda Osovscaia
Marketing & Administration Leader
Liuda is an expert in administration, project management, marketing, and partner relationships. She has over twenty years of experience and holds a Bachelor's degree in Engineering and Economic Relations & Marketing. Most recently she worked as a Partnerships Coordinator & Marketing Support in one of the leading professional travel management companies in Canada.
Liuda also has managed her own virtual support business where she worked with small & medium-sized businesses as an online business manager helping them with different campaigns and projects.
At Pangaea Liuda's responsibilities include forums and events coordination, projects and clients support and general administration. She also provides support for the Pangaea Leadership Team, meeting planning, and client agreements. Liuda manages the website and social media updates.