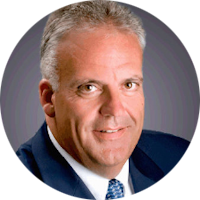 Wayne Childs
Director
Areas of Expertise
Channel Marketing
Strategic Insights & Resourcing
About
Wayne has over 20 years of experience in the pharmaceutical industry, including sales, HR, management, training and commercial operations. Before joining Pangaea, Wayne held director-level positions at Nycomed and Pharmacia. Wayne's diverse background includes significant experience in both primary and specialty markets in many different therapeutic areas including oncology, respiratory, gastroenterology, thrombosis, wound management, infectious disease, rheumatology, diabetes, pain management and diagnostics.
He has provided strategic insight and input into the commercialization and deployment of resources through several brand launches, as well as analysis of in-licensing business development opportunities. He has also been part of six mergers and acquisitions.
Wayne has a Bachelor of Science degree with a major in human biology and minors in biochemistry and biomedicine from the University of Guelph. He has participated in two global programs for high-potential managers, is a member of the Canadian Professional Sales Association (CPSA) and the Society of Pharmaceutical and Biotech Trainers (SPBT), and sat on the Sales Leadership Advisory Board for IMS Health.
With Wayne's depth and breadth as a senior business leader, his focus is on improving and enhancing the leadership and commercial competencies and strategic frameworks for his clients. Wayne provides ongoing coaching and specializes in organizational support in the areas of commercial effectiveness and efficiency through forecasting and planning, segmentation, targeting, deployment and incentive plans.
Email Wayne Childs
Articles by Wayne Childs