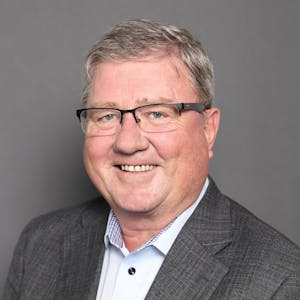 Joe Knott
Managing Director
As the founder of Pangaea, Joe brings 40 years of senior leadership as a strategic enabler to the healthcare industry. Driven by his deep understanding of the complex business challenges of today's healthcare organizations, Joe assembled Pangaea in 1995, a network of senior executives with the depth of expertise and knowledge to meet those challenges.
Joe has extensive experience in the pharmaceutical industry, with 20 years in corporate positions and 20 developing and leading The Pangaea Group. He started his career with the Pennwalt Corporation and built upon this to ultimately become President of Fisons. He successfully launched numerous ethical and OTC products, negotiated strategic business alliances, and spearheaded Fisons into an era of strong growth driven by memorable sales and profit achievements. The success at Fisons shaped his vision to bring healthcare excellence to the broader industry which lead to his transition to consulting and the creation of The Pangaea Group.
Today, Joe remains ardently engaged in all areas of the practice. With a unique ability to integrate the most relevant market insights into strategy, Joe provides candid and thoughtful perspectives on the Canadian marketplace that bring meaningful and timely value to his clients and others. Joe passionately mentors stakeholders at all levels of industry to realize their potential.
As an inductee to the Canadian Healthcare Marketing Hall of Fame, Joe's contributions to the industry run deep through numerous Board and Director positions including the Non-Prescription Drug Manufacturers' Association of Canada (now Consumer Health Products Canada [CHP]), Canadian Wholesale Drug Association (now Canadian Association for Pharmacy Distribution Management [CAPDM]), and the Pharmaceutical Manufacturers' Association of Canada (now Research-Based Pharmaceutical Companies [Rx&D]). Joe was recently a cabinet member on the successful Canadian Blood Services committee for 'Campaign for All Canadians'.
Areas of expertise
Business Strategy
Trade Strategy
Corporate Strategy
Recent articles by Joe Knott