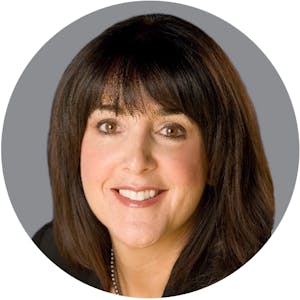 Martine Taylor
Director
Martine is a global healthcare marketing strategist with a passion for shaping successful brands and improving patient outcomes.
With over 20 years' experience in the healthcare arena, she has held senior leadership roles in pipeline & inline marketing for numerous blue-chip pharmaceutical, biotech and medical device companies. Global and local commercial roles span big pharma to small start-ups and include companies such as Baxter Healthcare, Allergan, Boston Scientific and Amgen.
Her breadth and depth of experience includes strategic & brand planning, lifecycle management, product launches, advisory board & steering committee facilitation, global campaigns, digital marketing and medical communications, across a broad range of therapeutic classes, targeting multidisciplinary HCPs, patients & consumers and spanning international geographies.
Martine has a proven record-of-accomplishment for developing innovative, customer-centric, integrated solutions across complex and diverse mandates that shape and profitably grow healthcare brands.
A true strategic thinker with tenacity, passion and drive, to not only achieve results, but to exceed client expectations.
Areas of expertise
Business Strategy
Corporate Strategy