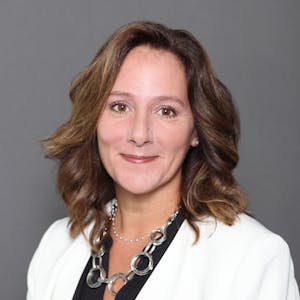 Suzanne Solman
Director
Suzanne began her career in pharmaceuticals over 17 years ago in Market Access & Communications where she filed her first Patented Medicine Prices Review Board (PMPRB) semi-annual filing. Since then she has managed more than 350 company filings across full company product portfolios.
PMPRB experience includes pre-launch analysis, Human Drug Advisory Panel (HDAP) submissions, critical review of externally prepared submissions prepared by external partners, and successful HADP challenges.
Suzanne has worked in oncology, specialty, rare diseases / orphan drugs, and general medicine with a diverse variety of drug routes of administration. She also brings deep experience in reimbursement submission, trade relations and importation with international partners, new to Canada companies, pricing and consulting.
As a consultant, Suzanne has focused on product pricing and market access strategies. In addition to the PMPRB, her pricing experience includes new molecules, product lifecycle analysis including price increases, price decrease mitigation plans and generic entry strategy. At Pangaea, Suzanne specializes in preparation of PMPRB submissions and submissions management.
Areas of expertise
Corporate Strategy
Business Strategy
Trade Strategy
Recent articles by Suzanne Solman