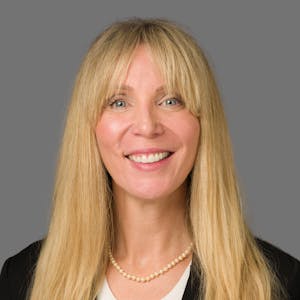 Kyra Trainor
Director
Kyra Trainor is a business developer, with over 17 years of marketing, government, sales and team building leadership experience. She is a vision to action leader with a record of building and retaining highly motivated teams with a track record of performance.
Her broad experience crosses several industries including vaccines, pharmaceuticals, medical devices and consumer healthcare.
Kyra's commercial leadership strength is in product launches, sales force scale-up & implementation and government reimbursement strategy. In her role as a country commercial leader, she helped two organizations through full company acquisitions and ensured business continuity and commercial success. She has built several national sales forces from the ground up and has utilized a mix of contract sales organizations (syndicated and dedicated), broker sales forces and lead generation companies to help achieve company sales objectives.
Kyra's passion for learning is at the forefront of everything she does. She holds an MBA and an Honours Bachelor of Science and continually participates in leadership training.
Areas of expertise
Corporate Strategy
Business Strategy
Trade Strategy
Recent articles by Kyra Trainor